01 Aug 2018
Amitabh Bachchan Movies Watch Online YouTube
Friend, if you want Amitabh Bachchan movies watch online on YouTube than you are on right place. Here you get the links of all Amitabh Bachchan movies on YouTube.
Hello Friends, इस पेज़ पर आपको YouTube पर uploaded Amitabh Bachchan की Movies के links मिलेगें। हमने केवल उन्हीं videos के links दिए है जो कि पूरी तरह से officially हैं और किसी द्वारा copyright का उल्लंघन करके नही डाले गए।
नीचे दिए सभी movies के links YouTube पर खुलेगें। इस पेज़ को Bookmark करने के लिए पहले Ctrl+D दबाएं और फिर Enter.
Sooryavansham
Hira fails to live up to expectations of his father Thakur Bhanupratap Singh, a powerful and respected man of his community. Upset, his father treats him like a servant.
Release Date : 21 May 1999 (India)
Director : E. V. V. Satyanarayana
Baghban
Raj Malhotra and his wife Pooja sacrifice everything to let their four sons have a happy life. However, when Raj retires, the sons become selfish and treat their parents with disrespect.
Release Date : 3 October 2003 (India)
Director : Ravi Chopra
Hera Pheri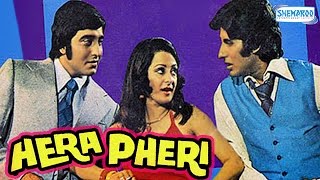 Two tenants and a landlord, in desperate need of money, chance upon a ransom call via a cross connection. They hatch a plan to claim the ransom for themselves.
Release Date : 31 March 2000 (India)
Director : Priyadarshan
Zameer
A king's son is kidnapped by a dacoit. Years later, a boy claiming to be the son arrives at the palace. But, he falls in love with the king's daughter. Is he really his son or is he an impostor?
Release Date : 17 March 1975 (India)
Director : Ravi Chopra
Mr. Natwarlal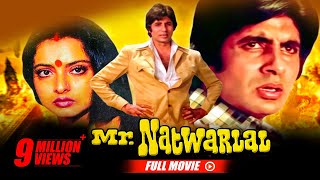 When Natwar's elder brother is framed for bribery, he decides to avenge his brother's humiliation and thus poses as a crime lord.
Release Date : 1979
Director : Rakesh Kumar
Khud-Daar
Hari is forced to marry Seema, who dislikes his stepbrothers, Govind and Rajesh. When he goes to Mumbai, she displaces them to become beggars. Destiny reunites them with Hari in a courtroom.
Release Date : 1982
Director : Ravi Tandon
Bhoothnath
Bhootnath, a ghost, comes back to Earth to redeem himself. He meets Akhrot, who convinces him to fight the elections and stand against Bhau, a criminal-turned-politician.
Release Date : 11 April 2014 (India)
Director : Nitesh Tiwari
Amar Akbar Anthony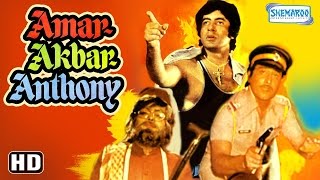 Three brothers, each raised in different religious households, reunite after many years. Now it is their turn to avenge their family against the wrongdoers.
Release Date : 7 January 1977 (India)
Director : Manmohan Desai
Shakti
Sanjay and Nandini's visit to their ancestral village in India takes an awry turn when they find themselves embroiled in a feudal gang war.
Release Date : 20 September 2002 (India)
Director : Krishna Vamsi
Mahaan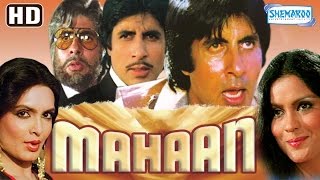 Janki's husband has to unwillingly flee after killing a man in self-defence. She is also separated from one of her twin baby boys. Years later, the family comes together under difficult circumstances.
Release Date : 29 April 1983 (India)
Director : S. Ramanathan
Satte Pe Satta
Seven brothers live in a large farmhouse. Ravi, the eldest brother, marries Indu who teaches the boys etiquette. Soon, the boys fall in love with six girls who are friends with a rich heiress.
Release Date : 22 January 1982 (India)
Director : Raj N. Sippy
God Tussi Great Ho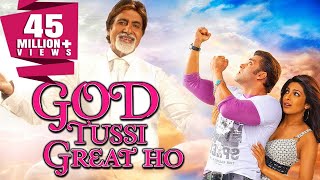 Arun complains and holds God responsible for all problems in his life. God appears before him and grants him divine powers. Arun thinks he can make the world a better place by granting all wishes.
Release Date : 15 August 2008 (India)
Director : Rumi Jaffery
Manzil
Ajay pretends to be a rich man and tries to win over Aruna and her lawyer father. However, when Aruna's father finds out the truth, he tries to separate them.
Release Date : 14 May 1979 (India)
Director : Basu Chatterjee
Aaj Ka Arjun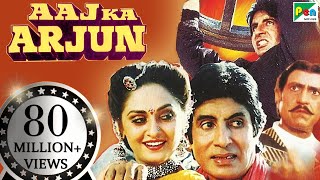 A villager is outcast for opposing a tyrannical landlord. But when his nephew is kidnapped, he has to win over the same cowardly villagers who threw him out.
Release Date : 10 August 1990 (India)
Director : K. C. Bokadia
Shahenshah
Vijay leads a dual life: corrupt cop by day and crime buster by night. His activities make life miserable for the evil forces who were incidentally also responsible for his father's death.
Release Date : 29 January 1988 (India)
Director : Tinnu Anand
Don
Simpleton Vijay is recruited by D'Silva, a cop, to replace Don, a wanted criminal, and trace the details of his illegal activities. But, things take a turn for the worse when D'Silva is killed.
Release Date : 20 April 1978 (India)
Director : Chandra Barot
If you satisfied with Amitabh Bachchan Movies Watch Online YouTube or if any problem regards Amitabh Bachchan Movies on YouTube than please comment below.