11 Apr 2019
Hello Friends, इस पेज़ पर आपको YouTube पर uploaded Hindi Religious Movies के links मिलेगें। हमने केवल उन्हीं videos के links दिए है जो कि पूरी तरह से officialy हैं और किसी द्वारा copyright का उल्लंघन करके नही डाले गए।
Hindi Religious Movies on YouTube
नीचे दिए सभी movies में से सिर्फ last वाला ही real है जबकि बाकी के animated यानि कि cartoon movies हैं। इस पेज़ को Bookmark करने के लिए पहले Ctrl+D दबाएं और फिर Enter.
Ramayan
Running time : 1:55:31
Ramayan, the epic Indian saga, of the fight between good and evil, is brought to life in a simple, entertaining and colourful version, certain to appeal to kids and the elderly alike.
Laxmi
Running time : 1:27:09
The symbol of prosperity, knowledge and wealth, Ma Laxmi is revered by every Indian and holds a place of pride in every Hindu's heart, home and temples. Lord Vishnu's consort and the embodiment of Ma, the mother, and her various avatars make for an interesting, entertaining and engrossing story.
Krishna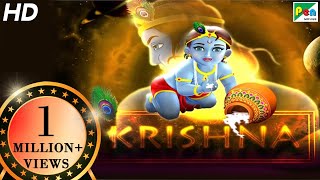 Running time : 1:29:50
One of the most recognizable, loved figures of Indian culture and mythology, Krishna and his stories make for an arresting, riveting tale. The extra-ordinary tale of Lord Krishna's birth, his adventures as a kid, his pranks and playfulness, his bonding with everyone who comes across him and the devotion he evokes, is captured and brought to light in this wholesome, enchanting animation film.
Mahabharat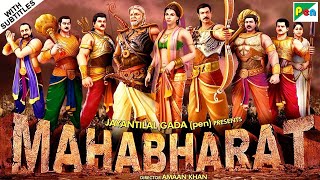 Running time : 2:00:07
Mahabharat is an animated Indian mythological drama film. The film starred Amitabh Bachchan, Ajay Devgn, Vidya Balan, Sunny Deol, Anil Kapoor, Jackie Shroff, Manoj Bajpayee.
Ganesha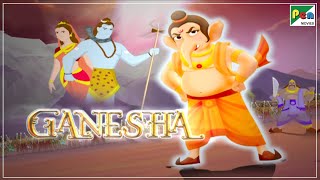 Running time : 1:48:44
The elephant-head God, Ganesh, is one of the most revered and colourful of the Indian deities, and his story is also one of the most entertaining one. This animated feature brings to life the adventurous story of his birth and his confrontation with Lord Shiva, thus leading, to him receiving his elephant head.
Ghatotkach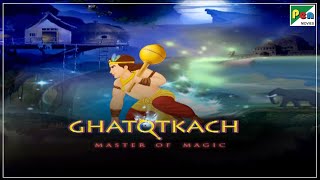 Running time : 1:42:38
The fierce, strong and colourful son of Bheem and Hidimba, from Mahabharat, Ghatotkach and his antics make for an engrossing story, brought to life in an engaging 100 minute version in this animated film.
Krishna Aayo Nathkhat Nandlal
Running time : 1:39:43
Krishna is a 2006 computer-animated Indian feature film. It is the first Hindi computer-animated film and was theatrically released in India on 29 September 2006.The film is based on the legends of the deity Krishna.
Hanuman
Running time : 1:52:54
The Hanuman, the lovable bachelor god, is beloved of all Indians. The son of Lord Shiva, god-son of Vaayu, his adventures as a kid, when he is unaware of his super-powers, his naughtiness, his pranks are brought to life in a beautifully woven story of Hanuman.
Shiv Parvati
Running time : 1:53:23
One is the most fearsome deities of the Indian culture and the other is the most revered, nurturing mother figure. The story of Lord Shiva and Parvati, his consort, is as engrossing as can be. This animated version of their story brings to life in vivid form their adventurous courtship, leading to the most colourful marriage ever!
Ravan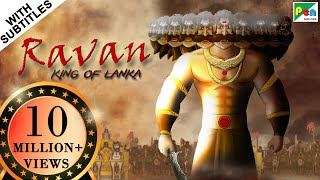 Running time : 1:45:44
The evil king in the great Indian epic Ramayan, was actually a great learned man, the biggest shiv-bhakt and a shrewd king. Raavan was a multi-faceted persona and a brave and ferocious warrior. His story makes for a fascinating watch, with themes of devotion, faith, determination and loyalty, depicted in various aspects of his life. His fascinating story and highly interesting, little-known incidents from his life are woven into this beautiful, animated adventure film.
Luv – Kush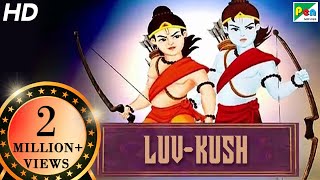 Running time : 1:27:22
Cute, naughty, learned, devoted and above all, fiercely brave and courageous, Luv Kush is the story of Lord Rama and Sita's twin sons. Brought up in Rishi Vyasa's ashram away from their father, they are kept unaware of their lineage by their mother, Sita. They grow up to be the pride of their mother and beloved of everyone at the ashram, until a chance meeting with Lord Ram and his Ashwamedha horse, which catapults this entire family to the brink of a fierce battle.
Tathagatha Buddha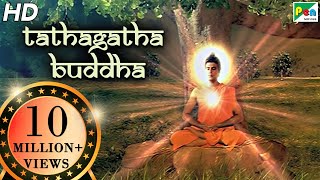 Running time : 2:08:19
Cast of Tathagatha Buddha

| Actor | Roll |
| --- | --- |
| Sunil Sharma | Buddha |
| Kausha Rach | Yashodhara |
| Suman | Bimbisara |
| Puneet Issar | Anguli Mala |
| Surender Pal | Suddhodhana |