15 Nov 2017
Hello Friends, इस पेज़ पर आपको YouTube पर uploaded Salman Khan की Movies के links मिलेगें। हमने केवल उन्हीं videos के links दिए है जो कि पूरी तरह से officially हैं और किसी द्वारा copyright का उल्लंघन करके नही डाले गए।
Salman Khan Movies YouTube
नीचे दिए सभी movies के links YouTube पर खुलेगें। इस पेज़ को Bookmark करने के लिए पहले Ctrl+D दबाएं और फिर Enter.
Love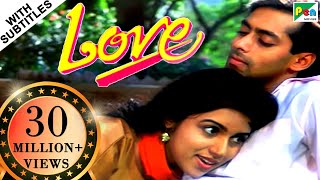 Prithvi's life changes when he meets Maggie and falls in love with her. But Maggie's parents disapprove of Prithvi due to his past and try to separate them.
Release date: 15 November 1991 (India)
Director: Suresh Krissna
Chal Mere Bhai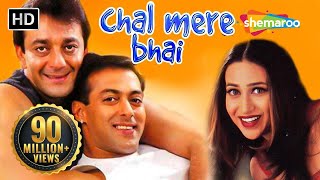 Vicky, a businessman, loves his younger brother Prem, who spends his time chasing women. The family feels that secretary Sapna will make a good wife for Vicky, but she is already in love with Prem.
Release date: 5 May 2000 (India)
Directors: David Dhawan, Deepak Shivdasani
Biwi No.1
Housewife Pooja lives happily with her husband, two kids and a loving mother-in-law. But when her husband moves in with glamorous model Rupali, Pooja ups her own glamour quotient to get even with him.
Release date: 28 May 1999 (India)
Director: David Dhawan
Tumko Na Bholl Paayenge
After Veer, a village boy, is attacked by some men, who identify him as Ali, he learns that the couple who raised him aren't his real parents. He sets out on a quest to find who his real parents are.
Release date: 24 February 2002 (India)
Director: Pankaj Parashar
God Tussi Great Ho
Arun complains and holds God responsible for all problems in his life. God appears before him and grants him divine powers. Arun thinks he can make the world a better place by granting all wishes.
Release date: 15 August 2008 (India)
Director: Rumi Jaffery
Jeet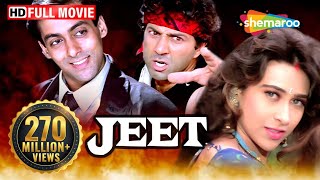 Ranjith is an upright policeman who wages a war against criminals, while his twin brother, Giri, leads a carefree life. When a don, GK, seeks revenge on Ranjith, Giri joins forces with his brother.
Release date: 23 August 1996 (India)
Director: Raj Kanwar
Jab Pyaar Kisise Hota Hai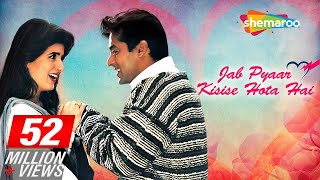 A playboy falls in love with a girl who rejects him because of his vices. She gives him time to change. When he changes his lifestyle, a little boy shows up claiming to be his son.
Release date: 22 May 1998 (India)
Director: Deepak Sareen
Judwaa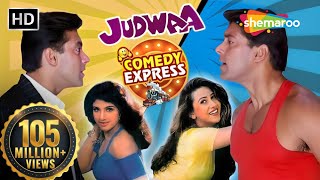 Twins, separated at birth, grow up to be the opposite in nature. Both of them fall in love with different girls and both the girls are confused by the change they see in their respective lovers.
Release date: 7 February 1997 (India)
Director: David Dhawan
Auzaar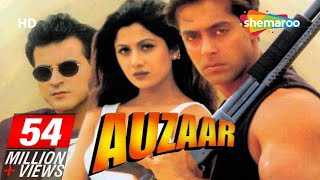 Cop Suraj discovers that his friend Yash's father runs an illegal business. He must now convince Yash to make his father mend his ways or face criticism from his superiors for not confronting him.
Release date: 28 February 1997 (India)
Director: Sohail Khan
Ek Ladka Ek Ladki
Renu catches her uncle red-handed squandering her family's wealth. In order to keep his wrong-doings quiet, the uncle tries to get Renu killed. However, she escapes and vows to eliminate him.
Release date: 18 June 1992 (India)
Khamoshi
Annie, a hearing and speech impaired couple's daughter, meets Raj, who brings music and love to her life. However, this disrupts her peace as well.
Release date: 9 August 1996 (India)
Music director: Lalit Pandit, Babloo Chakravorty
Baabul
A widow's father-in-law tries to bring back happiness in her life by asking her childhood friend to marry her. But her reluctance and opposition from other family members threatens his plan.
Release date: 8 December 2006 (India)
Director: Ravi Chopra
Mujhse Shaadi Karogi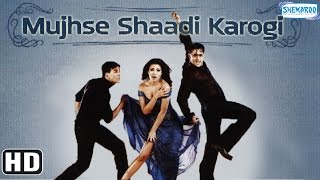 Sameer, a hot-tempered young man, relocates to Goa, where he falls in love with Rani. But his new room-mate Sunny behaves like a spoke in the wheel, as he has some tricks up his sleeve.
Release date: 30 July 2004 (India)
Director: David Dhawan
Kahin Pyaar Na Ho Jaye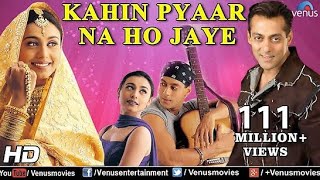 Prem is supposed to marry Nisha but she gets married to a rich NRI. Prem is devastated and takes to drinking. He meets Priya and falls in love with her, but she too is set to marry someone else.
Release date: 17 November 2000 (India)
Producer: Narendra Bajaj
Bandhan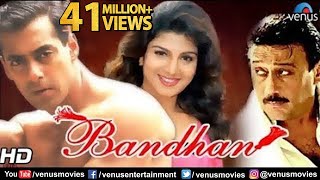 Unable to bear a child, Pooja is asked to compromise with her husband's new mistress or leave the house. Pooja's brother Raju decides to fight for his sister, but will he succeed?
Release date: 2 October 1998 (India)
Directors: K. Muralimohana Rao, Rajesh Malik
Yeh Hai Jalwa
Rajesh Mittal refuses to accept Raju, his illegitimate son, in his life. With help from Sonia, the girl he loves, Raju creates impossible situations for his father, leading to hilarious consequences.
Release date: 3 July 2002 (India)
Suryavanshi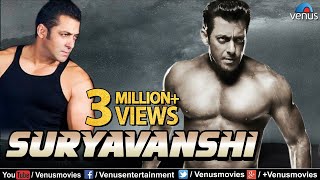 At an archaeology site, Sonia and Vicky unearth the ancient palace of the cruel queen, Suryalekha. Resurrected, the jilted queen seeks revenge against Vicky, a lookalike of the man who spurned her.
Release date: 7 February 1992 (India)
Director: Rakesh Kumar
Pyaar Kiya Toh Darna Kya
Pyaar Kiya To Darna Kya is a 1998 Indian Bollywood romantic comedy film. Written and directed by Sohail Khan.
Tags : Salman Khan Movies Youtube, Salman Khan Movies on Youtube