30 Jul 2018
Sanjay Dutt Movies Watch Online YouTube
Hello Friends, इस पेज़ पर आपको YouTube पर uploaded Sanjay Dutt की Movies के links मिलेगें। हमने केवल उन्हीं videos के links दिए है जो कि पूरी तरह से officially हैं और किसी द्वारा copyright का उल्लंघन करके नही डाले गए।
नीचे दिए सभी movies के links YouTube पर खुलेगें। इस पेज़ को Bookmark करने के लिए पहले Ctrl+D दबाएं और फिर Enter.
Sanjay Dutt Movies YouTube
नीचे दिए सभी movies के links YouTube पर खुलेगें। इस पेज़ को Bookmark करने के लिए पहले Ctrl+D दबाएं और फिर Enter.
Kartoos
ACP Jay Suryavanshi assigns a dreaded criminal, Jeet, with the task of killing a terrorist. Things however take an odd turn when Jeet meets and falls in love with Mini.
Release : 7 May 1999
Chatur Singh Two Star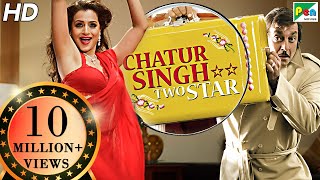 A police detective is sent to South Africa to investigate the murder of a politician. Once there, he finds himself in direct confrontation with a gangster.
Release : 19 August 2011
Director: Ajay Chandhok
Kurukshetra
ACP Prithviraj is an honest cop. When he arrests the Chief Minister's son for assaulting a girl, the minister leaves no stone unturned to create havoc in Prithviraj's life.
Release : 10 November 2000
Directors: Mahesh Manjrekar
Yalgaar
Two childhood friends, Mahendra Ashwini Kumar and Raj Pratap Singhal, find themselves placed diametrically opposite each other, when one of them becomes a cop while the other takes to a life of crime.
Release : 6 October 1992
Producer: Feroz Khan
Jodi No. 1
Best friends Jay and Veeru are small-time crooks and are on the run from a local goon. Their next target is Raisaab, a wealthy businessman who they intend to con for his riches.
Release : 13 April 2001
Director: David Dhawan
Vaastav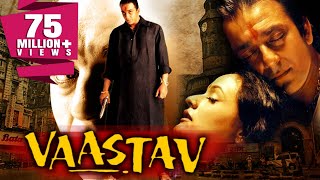 Raghu and his friend Dedh Footiya start a 'pav-bhaji' stall, however, an altercation with a customer soon makes them run for cover. With no hope for their safety, they choose to enter the underworld.
Release : 7 October 1999
Director: Mahesh Manjrekar
Tejaa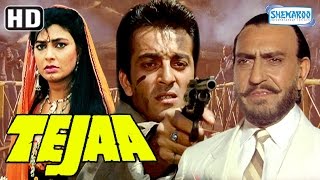 When two partners of a gang of three robbers are killed by Tejaa, the third one realises that Tejaa must be the son of the family they had murdered years ago. He sets a trap to foil Tejaa's next move.
Release: 7 December 1990
Director: Ramesh Puri
Naam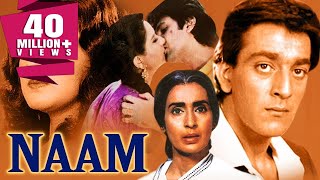 Vicky hails from a poor family. He is determined to get a job in Dubai, but he faces a problem when he obtains a false visa. He is forced to work for a smuggler to protect himself from the law.
Release : 30 August 1986
Director: Mahesh Bhatt
Jai Vikraanta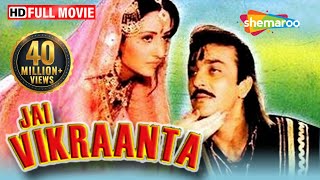 When a poor, honest farmer from rural India is killed by greedy landlords, his son takes a vow to avenge his father's murder.
Release : 24 March 1995
Imaandaar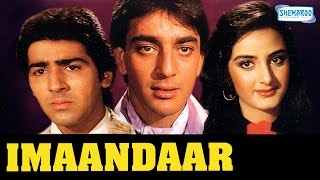 Two orphans, Raju and Vijay, are raised by Amina. Raju loves Vijay like his own brother and makes many sacrifices to help him study and become a chemical engineer.
Release : 3 April 1987
Director: Sushil Malik
Mera Faisla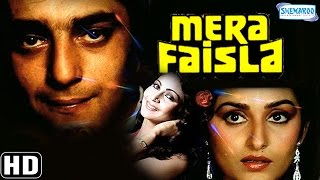 Raj decides to clear the stigma associated with his family when his lover's father rejects him due to their family's reputation.
Initial release: 6 April 1984
Director: Rajendra Singh Babu
Hum Kisi Se Kum Nahi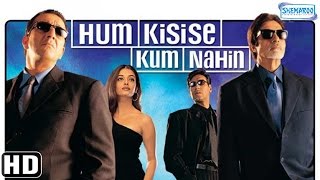 Famous gangster Munna Bhai meets Komal and instantly falls in love with her. In order to marry her, he must first convince Dr. Rastogi, Komal's elder brother. But Dr. Rastogi may not agree so easily.
Release : 31 May 2002
Director: David Dhawan
Shaadi No. 1
Three men are perpetually seeking adventure outside their marriage and cheating on their respective wives. However, there is someone who is hell-bent on foiling their plans each time.
Release : 3 November 2005
Director: David Dhawan
Hathyar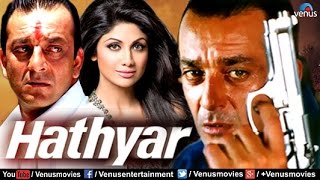 Unexpected circumstances force an innocent man to turn into a mob boss, just like his father was. Soon, he gains immense popularity, causing a few politicians to think of him as a threat to them.
Release : 18 October 2002
Director: Mahesh Manjrekar
Khauff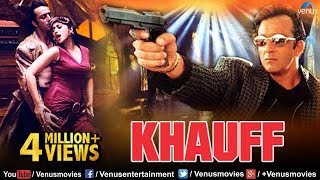 The sole witness to a murder identifies a prominent minister's son as the killer. She is horrified to learn that her newly-wed husband is, in fact, a hired gun who tries to stop her from testifying.
Release : 3 March 2000
Producer: Vijay Tolani
Daag
Sunil, sentenced to death for killing his boss' son who tried to rape Sunil's wife, manages to flee from the cops. But when he starts a new life wedded to a rich woman, his past returns to haunt him.
Release : 27 April 1973
Director: Yash Chopra
Tags : Sanjay Dutt Movies Youtube, Sanjay Dutt Movies on Youtube