15 Aug 2018
Hello Friends, इस पेज़ पर आपको YouTube पर uploaded Shahrukh Khan की Movies के links मिलेगें। हमने केवल उन्हीं videos के links दिए है जो कि पूरी तरह से officially हैं और किसी द्वारा copyright का उल्लंघन करके नही डाले गए।
Shahrukh Khan Movies YouTube
नीचे दिए सभी movies के links YouTube पर खुलेगें। इस पेज़ को Bookmark करने के लिए पहले Ctrl+D दबाएं और फिर Enter.
Anjaam
Vijay, a spoilt brat, is madly in love with Shivani. However, his love turns into an obsession when she rejects his marriage proposal. Soon, Vijay's obsession with Shivani turns him into a psychopath.
Release date: 22 April 1994
Director: Rahul Rawail
Baadshah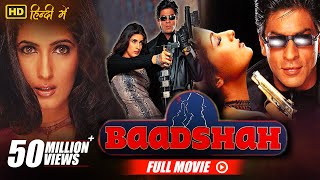 A small-time private detective, who sets out to rescue a kidnapped girl, is mistaken for a CBI Agent and gets entrapped in a ruthless industrialist's plot to kill an important political figure.
Release date: 27 August 1999
Directors: Mustan Burmawalla, Abbas Burmawalla
Josh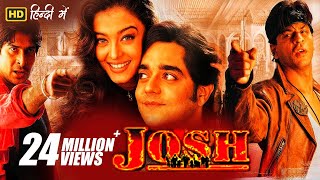 Prakash and Max are leaders of two different gangs, Bichhoo and Eagles. Their gang war gets even violent after the two leaders learn that their siblings, Rahul and Shirley, are in love.
Release date: 9 June 2000
Director: Mansoor Khan
Yes Boss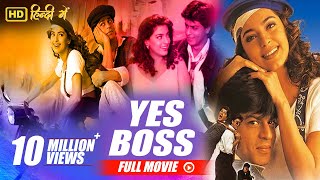 Rahul's boss Siddharth is a womaniser who blackmails Rahul into helping him win over Seema. But Rahul ends up falling in love with Seema and is torn between his career aspirations and his sweetheart.
Release date: 18 July 1997
Director: Aziz Mirza
Silsilay
Three women face disappointment in their respective love lives: an unfaithful husband, a lover focused entirely on his career and a wealthy suitor who is simply the wrong choice.
Release date: 17 June 2005
Director: Khalid Mohamed
Baazigar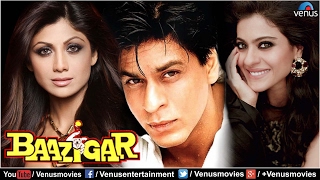 A cold-blooded killer with a vendetta charms a businessman's elder daughter and then kills her in a way that would make it seem like a case of suicide. He then plots to destroy the rest of the family.
Release date: 12 November 1993
Director: Abbas–Mustan
Dulha Mil Gaya
In order to inherit his father's empire, Donsai marries a village girl only to abandon her later. Crestfallen, she finds solace in one of his friends, who decides to help her reunite with her husband.
Release date: 8 January 2010
Director: Mudassar Aziz
Tags : Shahrukh Khan Movies YouTube, Shahrukh Khan Movies on YouTube