30 Jul 2018
Here you get the links of all Suneil Shetty movies on YouTube.
Hello Friends, इस पेज़ पर आपको YouTube पर uploaded Suneil Shetty की Movies के links मिलेगें। हमने केवल उन्हीं videos के links दिए है जो कि पूरी तरह से officially हैं और किसी द्वारा copyright का उल्लंघन करके नही डाले गए।
Suneil Shetty Movies YouTube
नीचे दिए सभी movies के links YouTube पर खुलेगें। इस पेज़ को Bookmark करने के लिए पहले Ctrl+D दबाएं और फिर Enter.
Takkar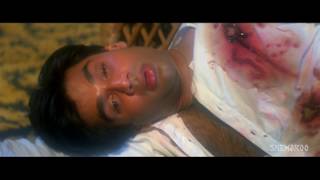 A prisoner studies law in prison in order to seek revenge from the cop who framed him and destroyed his life.
Release date: 14 July 1995
Director: Bharat Rangachary
Vinashak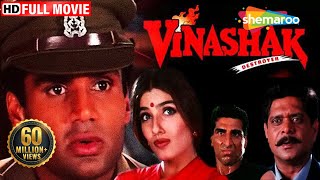 Arjun, a brave and honest officer, is given the task to expose Lankeshwar, a corrupt jailer, who is involved in trading of illegal weapons.
Release date: 30 January 1998
Director: Ravi Dewan
Rudraksh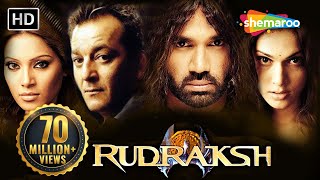 An archaeological group finds a weapon that will reincarnate Ravana upon activation. The group races against time to protect it from the evil hands of Bhuria, who plans to misuse it.
Release date: 13 February 2004
Director: Mani Shankar
Deewane Huye Paagal
After witnessing a murder committed by a gangster, Tanya flees to Dubai. Karan, who loves her, goes after her only to realise that she is pursued by a few more suitors and the gangster himself.
Release date: 25 November 2005
Director: Vikram Bhatt
Awara Paagal Deewana
Dr. Anmol Acharya, a dentist and a henpecked husband, gets embroiled in a mafia rivalry when Guru Gulab Khatri, a notorious criminal, comes to live in his neighbourhood.
Release date: 20 June 2002
Director: Vikram Bhatt
Phir Hera Pheri
The lives of Raju, Shyam and Babu Rao change completely when they get cheated by a con artist. They must discover a way to repay a gangster which leads to hilarious consequences.
Release date: 9 June 2006
Director: Neeraj Vora
Baaz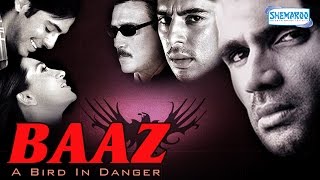 In the town of Nainital in northern India, the police force is searching for an elusive serial killer. The killer has targeted astonishingly beautiful women in the past.
Release date: 7 February 2003
Director: Tinu Verma
Raghuveer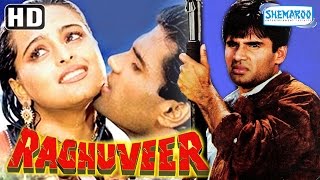 Ravi is an honest cop who leads the bodyguard team of the Chief Minister. When his college-going younger brother, Raghuveer, is arrested and jailed, Ravi breaks all ties with him out of embarrassment.
Initial release: 19 May 1995
Director: K. Pappu
Mere Dost ! Picture Abhi Baki Hai
Aspiring filmmaker Amar's debut Bollywood project comes to a halt when his film producer is shot dead. Will Amar be able to gather enough finance in order to complete his film?
Release date: 20 July 2012
Director: Rajnish Thakur
Dhadkan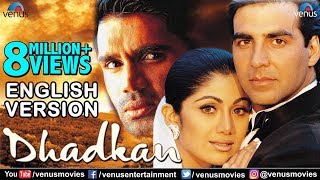 Anjali leaves Dev to marry the man chosen by her father. Years later, she runs into Dev again, who is still hoping for a reunion with the married Anjali. She, however, deeply loves her husband.
Release date: 11 August 2000
Director: Dharmesh Darshan
Tags : Suneil Shetty Movies Youtube, Suneil Shetty Movies on Youtube