Rahasya News Nation channel का एक Special Programme है जिसमें कई तरह की Mysteries को दिखाया जाता है। News Nation का Rahasya (रहस्य) Programme देखने में काफ़ी दिलचस्प है और आप उसे Internet पर जरूर देखना चाहते होंगे, तो आप बिलकुल सही जगह पर हैं।
यहां इस पेज़ पर हम आपको Rahasya के सभी Episodes के links उपलब्ध करवाएंगे। इस show के 32 Episodes YouTube पर उपलब्ध हैं जबकि बाकी के आपको News Nation की website पर मिलेंगे।
नीचे पहले YouTube के links दिए गए हैं और बाद में News Nation की website के।
News Nation Rahasya Episodes on YouTube
YouTube पर Rahasya show के कुल 32 Episodes upload है जिनमें से 5 Most Popular के links नीचे दिए गए हैं जबकि बाकी आपको इस YouTube Playlist पर मिल जाएंगे।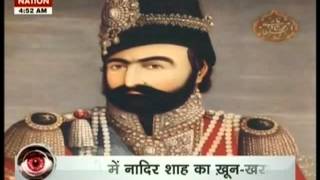 Kohinoor Diamond Ka Rahasya [18:07]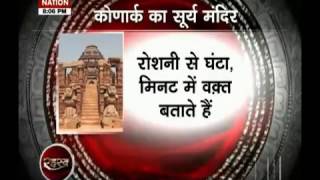 The magnet that lights Konark sun temple [25:02]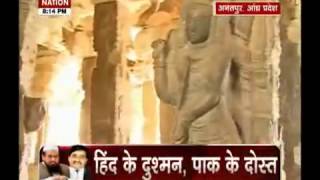 The hanging pillar of Lepakshi temple [23:30]

America's mysterious Area 51 [17:27]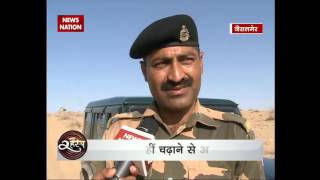 Mystery behind the memorial of Jawans in Thar Desert [17:47]
News Nation Rahasya Episodes on NewsNation.in
YouTube पर News Nation Rahasya show के सिर्फ 32 Episodes ही डाले गए है जबकि आप News Nation की website पर इसके कुल 122 Episodes को देख सकते हैं।
Website पर डाले गए Episodes YouTube पर डाले गए Episodes के मुकाबले ज्यादा Interesting है जिनमें से कुछ के links नीचे दिए गए है और बाकी के आपको News Nation की website के इस पेज़ पर मिलेंगे।

Rahasya: The mystery of 'Dwarka Nagri'
Not many know that a renowned archaeologist SR Rao conducted 12 search campaigns beneath the sea to search and reveal latent facts of ancient Dwarka during 1983 to 1990. News Nation analyses the report.

Banyan tree only remaining relic of Mahabharata
It is believed that, there is a legendary banyan tree at Jyotisar near Kurukshetra in Haryana which is considered to be more than 5,000 years old, under which Lord Krishna is believed to have delivered his message of "Bhagvad Gita" to Arjuna.

Great wall of China
There are many myths and a long known history related to The Great Wall of China.

Secret of Monalisa!
The 16th-century portrait Mona Lisa, or La Gioconda (La Joconde), has always been subject of a considerable deal of speculation.

The mystery of Dead Sea
The Dead Sea is a salt lake whose banks are more than 400m below sea level, the lowest point on dry land.