Vansh India Tv News Channel की एक Documentary Series है जो साल 2014 में Broadcast की गई थी। इस Documentary Series के कुल 5 Episodes है जिनमें देश के 5 ऐसे परिवारों के बारे में दिखाया गया है जिनका भारतीय राजनीति पर गहरा प्रभाव रहा है।
ये 5 परिवार हैं –
Nehru-Gandhi Family
Scindia Royal Family
Bal Thackeray Family
Mulayan Singh Yadav's Familiy
Karunanidhi Family
India Tv ने Vansh Series के सभी 5 Episodes YouTube पर Upload किए हैं। इन सभी Episodes के Links Upload की Date अनुसार नीचे दिए गए हैं।
Vansh Series Political Science के Students के लिए काफी Important है। इसके सिवाए Politics में Interest रखने वालों को भी ये जरूर देखनी चाहिए।
1. Nehru-Gandhi Family Dynasty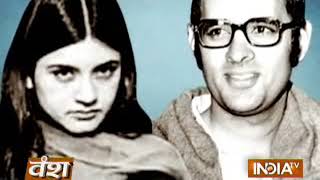 Upload: Mar 8, 2014
Watch on YouTube [35:15]
Description: Watch the journey of the family of Jawaharlal Nehru and Mahatma Gandhi. Jawaharlal Nehru was the first Prime Minister of India while Mahatma Gandhi is the father of the Nation.The Nehru family has given three Prime Ministers Jawaharlal Nehru, Indira Gandhi and Rajiv Gandhi. Now Sonia Gandhi, Who is the wife of former PM Rajiv Gandhi, is the President of Congress while her son Rahul Gandhi is the Vice-president. The Gandhi surname came from Feroze Gandhi. Indira Priyadarshini Nehru, the daughter of Jawaharlal Nehru, married Feroze Gandhi in 1942 and adopted his surname.
2. Shiv Sena Party and Founder Bal Thackeray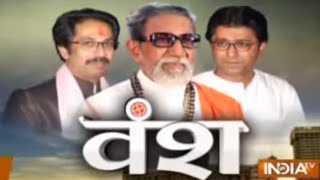 Upload: Mar 15, 2014
Watch on YouTube [36:41]
Description: Shiv Sena founder Bal Keshav Thackeray aka Balasaheb Thackeray. He is also known as 'Hindu Hriday Samraat'. The Indian cartoonist-turned-politician founded 'Shiv Sena' one of the biggest political parties in India.
3. Samajwadi Party and Founder Mulayam Singh Yadav's Dynasty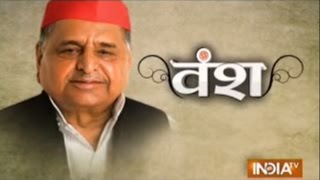 Upload: Mar 22, 2014
Watch on YouTube [34:43]
Description: Mulayam Singh Yadav was the Chief Minister of Uttar Pradesh from 1989 to 1991, from 1993 to 1995, and from 2003 to 2007. Mulayam Yadav was born in 1939 in Saifai village of Etawah district, Uttar Pradesh. Mulayam Singh joined the Lok Dal and became its president in Uttar Pradesh in 1980. Shivpal Singh Yadav and Ramgopal Yadav are his right hand in politics. His sons Akhilesh Yadav and Prateek Yadav are also in politics.
4. 'Scindia Royal Family' Dynasty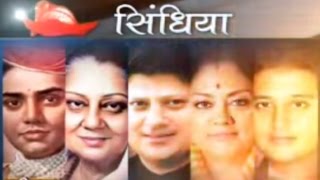 Upload: Mar 29, 2014
Watch on YouTube [34:33]
Description: In 1962, Rajmata Vijayraje Scindia who was the widow of Maharaja Jivajirao, began the family's career in politics. Rajmata Vijayraje Scindia elected to Lok Sabha. Vijayraje Scindia's son Madhavrao Scindia joined the Congress party and was elected to Lok Sabha in 1971. After Madhavrao Scindia's death, his son Jyotiraditya Scindia joined the Congress party and was elected to Lok Sabha. Vijayaraje's daughters Vasundhara Raje Scindia and Yashodhara Raje Scindia joined the Bharatiya Janata Party. In 2003 Vasundhara Raje led the BJP to majority in Rajasthan and became the Chief Minister.
5. Karunanidhi dynasty
Upload: Apr 5, 2014
Watch on YouTube [36:07]
Description: Karunanidhi family is an Indian political family which has been dominant in the Dravida Munnetra Kazhagam (DMK) for most of Tamil Nadu's history since the late 1960s. M. Karunanidhi has been Chief Minister of Tamil Nadu for five terms and the DMK party leader from 1968.