Bharatvarsh ABP News चैनल की एक documentary series है जिसमें भारतीय इतिहास के 10 महान पुरूषों की जीवन गाथाओं को दिखाया गया है। इस सीरीज़ को अनुपम ख़ेर द्वारा होस्ट किया गया है।
इस पेज़ पर आपको Bharatvarsh Series के सभी 10 Episodes के YouTube Videos के Links मिलेगें। Links Episode wise नीचे दिए गए हैं, Link पर click करते ही वो YouTube पर खुलेगा।
Genre – Documentary
Created by – ABP News
Narrated by – Anupam Kher
Directed by – Puneet Sharma
Producer – ABP News
No. of Seasons – 1
No. of Episodes – 10
Running Time – 60 minutes
Original Network – ABP News
Original Release – 20 August to 23 October 2016
Bharatvarsh Episodes
Bharatvarsh Series के सभी Episodes देखने के लिए आपको इस पेज़ पर दुबारा आना पड़ सकता है, इसलिए इसे Bookmark करके रख लीजिए। (Ctrl+D) वैसे आप Google पर YouTubeHindiVideos.com पर सर्च करके भी इस पेज़ पर पहुँच सकते हैं।
Episode 1: Buddha
A journey from Siddhartha to Gautama Buddha [47:11]
Gautama Buddha, also known as Siddhārtha Gautama, Śhakyamuni Buddha, or simply the Buddha, after the title of Buddha, was an ascetic and sage, on whose teachings Buddhism was founded.
Episode 2: Chanakya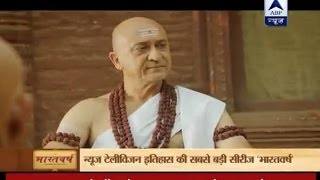 Story of Chanakya, the author of Arthashastra [43:49]
Chanakya assisted the first Mauryan emperor Chandragupta in his rise to power. He is widely credited for having played an important role in the establishment of the Maurya Empire. Chanakya served as the chief advisor to both emperors Chandragupta and his son Bindusara.
Episode 3: Ashoka
Story of Mauryan emperor Ashoka Samrat [54:00]
Ashoka was an ancient Indian emperor of the Maurya Dynasty who ruled almost all of the Indian subcontinent from c. 268 to 232 BCE.
Episode 4: Adi Shankaracharya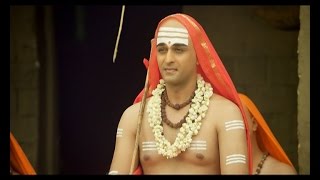 Watch the glorious story of Adi Shankaracharya [46:55]
Adi Shankara was a philosopher and theologian from India who consolidated the doctrine of Advaita Vedanta. He is credited with unifying and establishing the main currents of thought in Hinduism.
Episode 5: Prithviraj Chauhan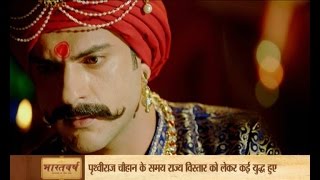 Prithviraj Chauhan became king by destiny, legend by his deeds [42:53]
Prithviraj Chauhan or Rai Pithora in the folk legends, was an Indian king from the Chahamana dynasty. He ruled Sapadalaksha, the traditional Chahamana territory, in present-day north-western India.
Episode 6: Saint Kabir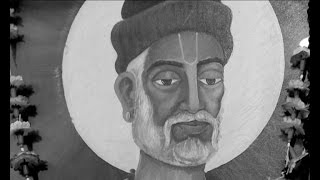 Watch the inspiring story of undeterred poet of 15th century, Saint Kabir [49:31]
Kabir was a 15th-century Indian mystic poet and saint, whose writings influenced Hinduism's Bhakti movement and his verses are found in Sikhism's scripture Adi Granth.
Episode 7: Akbar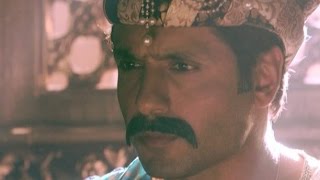 Watch the story of the emperor who stood for religious harmony, Akbar [44:28]
Akbar was a Mughal Emperor from 1556 until his death. He was the third ruler of the Mughal Dynasty in India.
Episode 8: Maharana Pratap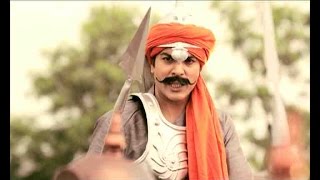 Watch inspirational story of Maharana Pratap, who stood against all odds [42:49]
Maharana Pratap, was a king of Mewar, a region in north-western India in the present day state of Rajasthan.
Episode 9: Dara Shukoh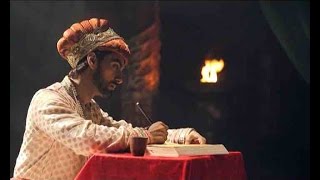 Who was Dara Shukoh, Why was he beheaded; know here [41:37]
Dara Shikoh was the eldest son and the heir-apparent of the fifth Mughal Emperor Shah Jahan.
Episode 10: Shivaji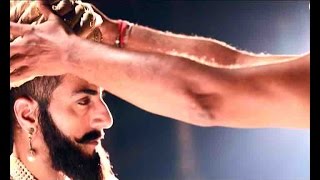 Chhatrapati Shivaji- The bravest Maratha ever [45:31]
Chhatrapati Shivaji Maharaj, was an Indian warrior king and who laid the foundation of Maratha Empire.
More Details
Bharatvarsh Cast
[table "" not found /]